Processing Partners
We're working hard and are proud to partner with some
fantastic companies

who are pioneering solutions at the forefront of the digital payments revolution.

https://www.coinpayments.net/
CoinPayments is a global crypto payment gateway, made easy and accessible for everyone - whether you're a business owner or crypto user, it seamlessly integrates into most popular Ecommerce plugins, letting you add crypto to your suite of payment options easily.

https://net-cents.com/
Netcents have built a universal cryptocurrency payments infrastructure that optimizes your ROI through easy, convenient, and secure payments. They offer merchants, partners, and users an entire cryptocurrency ecosystem by providing full payment integration, instant settlements, and security while giving users access to over 40 million merchants worldwide.

https://changehero.io/
ChangeHero is a platform for easy and anonymous instant exchange of any cryptocurrency.

https://changenow.io/
ChangeNOW is a non-custodial service created for simple and fast cryptocurrency exchanges, and has more than 170 coins available - you can exchange as much as you want; account-free, worry-free, faster than light. Fiat options are also available - you can buy cryptocurrency with Visa or MasterCard through a third-party partner.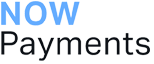 https://nowpayments.io/
NOWPayments is a non-custodial service that lets businesses accept instant online payments in 30+ cryptocurrencies. They offer a range of tools to be built into any business' website, and let you accept crypto payments and crypto donations in a select range of currencies without having to pay extra fees on top of the final sum.

http://www.meconcash.com
Verge Currency is now accepted and can be withdrawn on 13,000 MeconCash ATMs in Korea, and can also be used to pay for games that accept M.Pay rewards.

https://mobiepay.io/
MobiePay is being developed as a universal payment ecosystem which provides a mechanism for users to spend or transfer fiat and cryptocurrency instantly from their mobile phone to merchants or other users.
Also, have a look at our Micro Merchant solution - it might be just what you need!